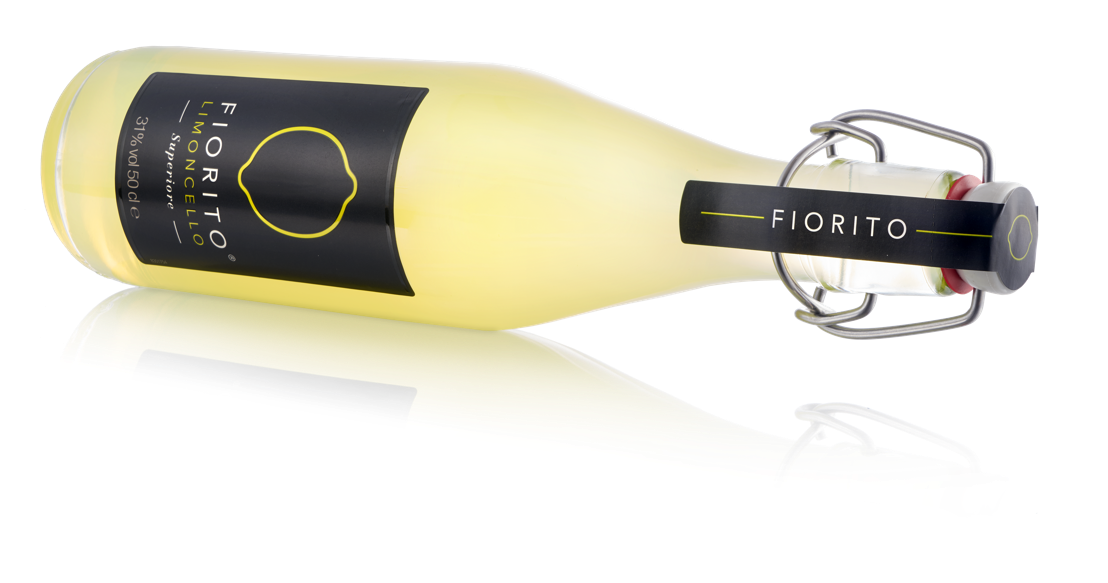 Fiorito Limoncello wins double gold medal at the World Spirits Awards
Limoncello Superiore scores as best fruit liqueur
Fiorito was elected best limoncello in the world. The brand picked up the Double Gold medal at the 2018 World Spirits Awards last Friday. Fiorito was awarded 95,3 points which resulted in the winning position within the fruit liqueur category. Limoncello now forms a growing market all over the world.
Limoncello is expanding
The fact that the market share of Limoncello is growing is notable, especially as the market share of the liqueur category has been decreasing for years. Not only is limoncello part of the current 'natural drinks' movement, which explains its popularity, the overall drinking experience of limoncello has changed aswell. In the past limoncello was often served as a digestive drink after dinner. This has now changed, and premium limoncello is now served as aperitif, in mixes with prosecco or tonic, or as an ingredient in cocktails.
Premium limoncello
Specifically premium limoncello's are currently experiencing growing market share as consumers are becoming more focused on their health, making more conscious choices in terms of what they drink and as a result choose higher-quality, high-end brands preferably without any artificial additives and less sugar. Important countries where limoncello is already an established drink are Italy, The United States and also The Netherlands form an important market. There is also a rising demand for limoncello from other countries including Asia.
World Spirits Awards
Within the drinks' world, the WSA is a prestigious award. A jury of experts select the best products in more than 20 categories. A bronze, silver and gold medal is awarded in every category. Fiorito Limoncello was awarded a Double Gold medal in its category with a total of 95-100 points. According to the jury Fiorito "is the perfect example of what limoncello should be. With the refreshing quality of freshly-squeezed juice, a strong balance between sweet and sour and an intense lemony aroma." Fiorito has already won 3 silver medals at the Wine & Spirits Competition (IWSC) in London and was awarded the Superiore quality mark. (Co-)Founder Franco Fiorito: "We are truly honoured to have been awarded this medal. This places our brand on the world map. The fact that Fiorito won out of all the competing limoncello brands is very special of course."
Fiorito Limoncello
Fiorito is a family-owned spirit company based in the Netherlands with strong roots to Sicily and founded in 2011 by Franco and Benno Fiorito. Fiorito Limoncello is an artisanal premium handmade limoncello made according to the old Fiorito family recipe from Sicily with organic lemons. Fiorito Limoncello has been awarded a silver medal at the prestigious IWSC several times. Fiorito further offers a Lemon Infused Rum as well as various ready to drink variations. The brand is represented internationally by De Kuyper Royal Distillers.